In this bonus podcast, I find myself in San Francisco interviewing JD on zen, bondage, philosophy for authenticity, and the intersections on kink, sex, passion, and eastern philosophy. Even with extra Alan Watts!
http://eroticawakening.com/files/ea114.php
JD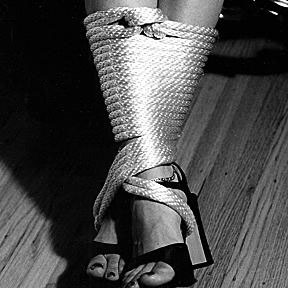 is member of the internationally renowned bondage duo Two Knotty Boys. He is the producer of over 300 knot and rope bondage instructional videos, and is the coauthor of two popular rope bondage guidebooks, "Two Knotty Boys Showing You the Ropes" (2006) and "Two Knotty Boys Back on the Ropes" (2009). Aside from his work as an educator and promoter of the rope arts, he is also a writer. His popular essay "The Way of the Zen Rope Master" was featured in the anthology, "Rope Bondage and Power" and his multiple novels can be found and purchased at, among other places, Amazon.com.
Find their videos and work free at TwoKnottyBoys.com
Scene music on today's episode is the song In Flight from the album Yami Kallima by Pocket Universe